Kaltura – Download your Videos
In some cases, you may want to download videos you've added to Kaltura in Canvas. Only the owner or co-editor of a video can download a copy. To download one of your videos:
Log in to canvas.unm.edu.
In the Global Navigation, Click Account > My Media.
Note: If you are accessing Kaltura for the first time inside of Canvas, you may be asked to Authorize the Kaltura Tools in your account.
Your My Media repository will load.
Click the edit (pencil) icon to the right of the video you wish to download.
In the upper right-hand corner of the video player, click the download button.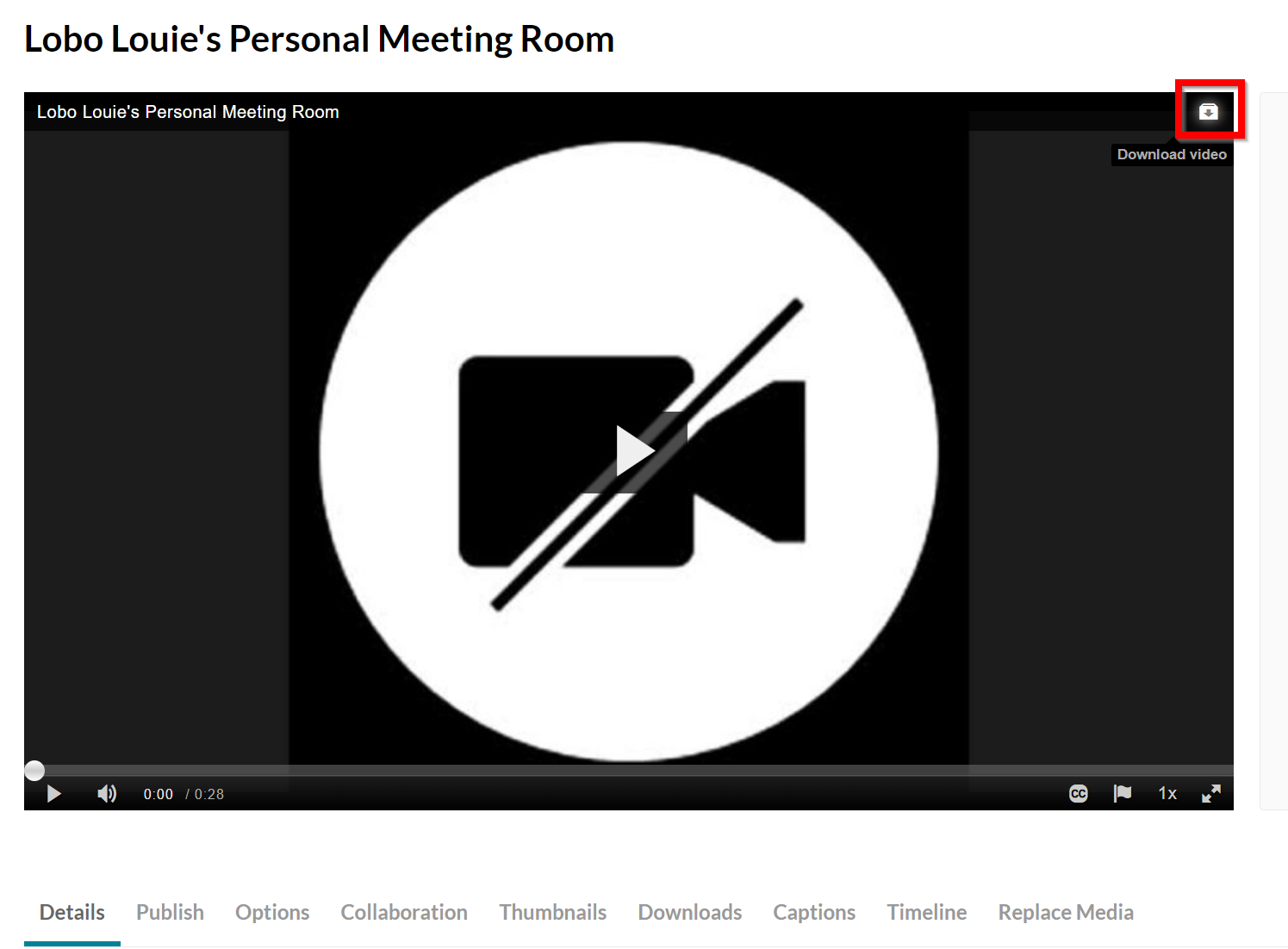 The download should automatically start.
Relevant Documentation (Instructors) 
Kaltura – Fix Imported Content from Blackboard Learn 
Kaltura – Access My Media 
Kaltura – Upload and Organize Media 
Kaltura – Edit Kaltura Videos 
Kaltura – Create Hotspots 
Kaltura – Chapters and Slides 
Kaltura – Kaltura Capture Desktop Recorder 
Kaltura – Express Capture Recorder 
Kaltura – Embed Video in Pages, Announcements, Assignments,
or Discussions 
Kaltura – Create a Video Assignment for Students 
Kaltura – Add Media Gallery to a Course 
Kaltura – Publish Videos to a Course Media Gallery 
Kaltura – Create or edit a Media Gallery Playlist 
Kaltura – Import a Media Gallery from Another Course 
Kaltura – Use Media Gallery for Student Projects 
Kaltura – Add Collaborators to your Video 
Kaltura – Download your Videos 
Kaltura – Add or Edit Captions on your Videos