Academic Dishonesty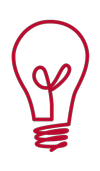 As a friendly reminder... Just because a course may be conducted online, it is important to remember that students continue to be held to high academic integrity standards!

Academic dishonesty is a violation of UNM's Student Code of Conduct. Academic integrity is immensely important in the education process.

Academic dishonesty as defined by the UNM Student Code of Conduct, which includes, but is not limited to: "dishonesty in quizzes, tests or assignments; claiming credit for work that is not one's own; hindering the academic work of other students; misrepresenting academic or professional qualifications within or without the University; and nondisclosure or misrepresentation in filling out applications or other University records."