Calendar
The Calendar tool in Canvas gives you information about all the courses and groups you are enrolled in. You can view it by Week, Month or Agenda, add events and personal To-Do Items, and more.

Helpful Calendar Links: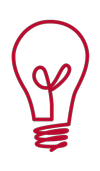 PRO TIP: While the Calendar tool is very robust and flexible, it is also important to pay attention to information your instructor may provide inside course modules, etc. in case something is not listed in the calendar. When in doubt, contact your instructor to be sure you don't miss anything!