University Libraries
Did your instructor assign you a research paper? Are you required to read a specific article or text for your course? Do you need additional resources to read through or watch in order to better understand your coursework?
Do not worry!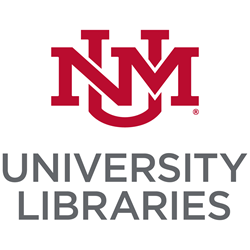 All students have access to the
University Libraries
. The University Library system has the largest library collection in the state. There are extensive electronic and digital services that make it possible to use the library 24/7 from any location. Their website also includes helpful "research guide" searches to help you get started on a research project, they offer an online chat function with librarians, and they also offer videos, music, and other digital items for borrowing.
UNM has the following libraries, collections, and materials for your reference:
Centennial Science & Engineering Library
Center for Southwest Research & Special Collections
Fine Arts & Design Library
Indigenous Nations Library Program
Government Information
Latin American Collections
Map & Geographic Information Center
Parish Memorial Library
Zimmerman Library


< CAPS Online Services             Additional Software >