User Settings & Notifications
In UNM Canvas you can add an image to your profile, modify your personal pronouns, add a secondary email address, and edit notifications.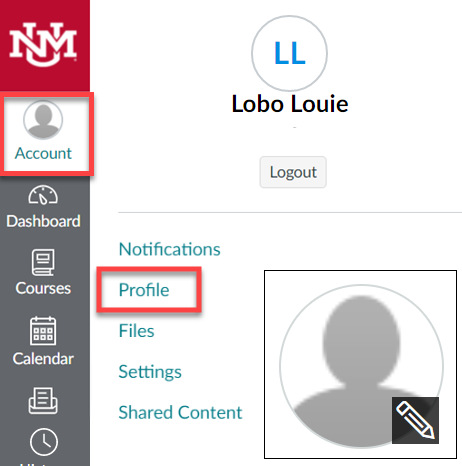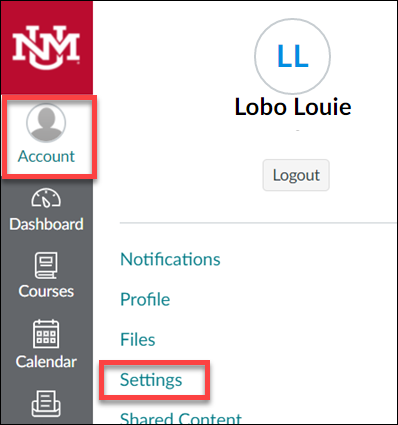 Notification Settings
The Inbox (Conversations) tool in Canvas is entirely contained inside the LMS, keeping everything safely in one place. That said, you can modify your contact methods to add email accounts.

Helpful Links: