Why Can't I See My Course
When you log in to UNM Canvas, you should see a list of all the courses for which you are currently registered that are using Canvas. Current published courses will show up on your Dashboard. If you do not see your course on the Dashboard, click on Courses > All Courses in the left navigation menu in Canvas. Current and future courses, whether published or not published, will show up on the All Courses page.
In order for students to access a course, the following must be true: 
1) the start date for the course must have passed and
2) the instructor must set the course to published (yes).  

Please note: if your instructor chose to group your course with other offerings of a same/similar course, this is called a Section Group in Canvas. The name they chose for the Section Group will display on your Dashboard or Course list instead of the original name of your course. The name may include either a subject code and course number (e.g., ENGL-1110 - Summer 2022 Section Group 1AB) or the descriptive title (e.g., Composition I - Summer 2022 Section Group 1AB).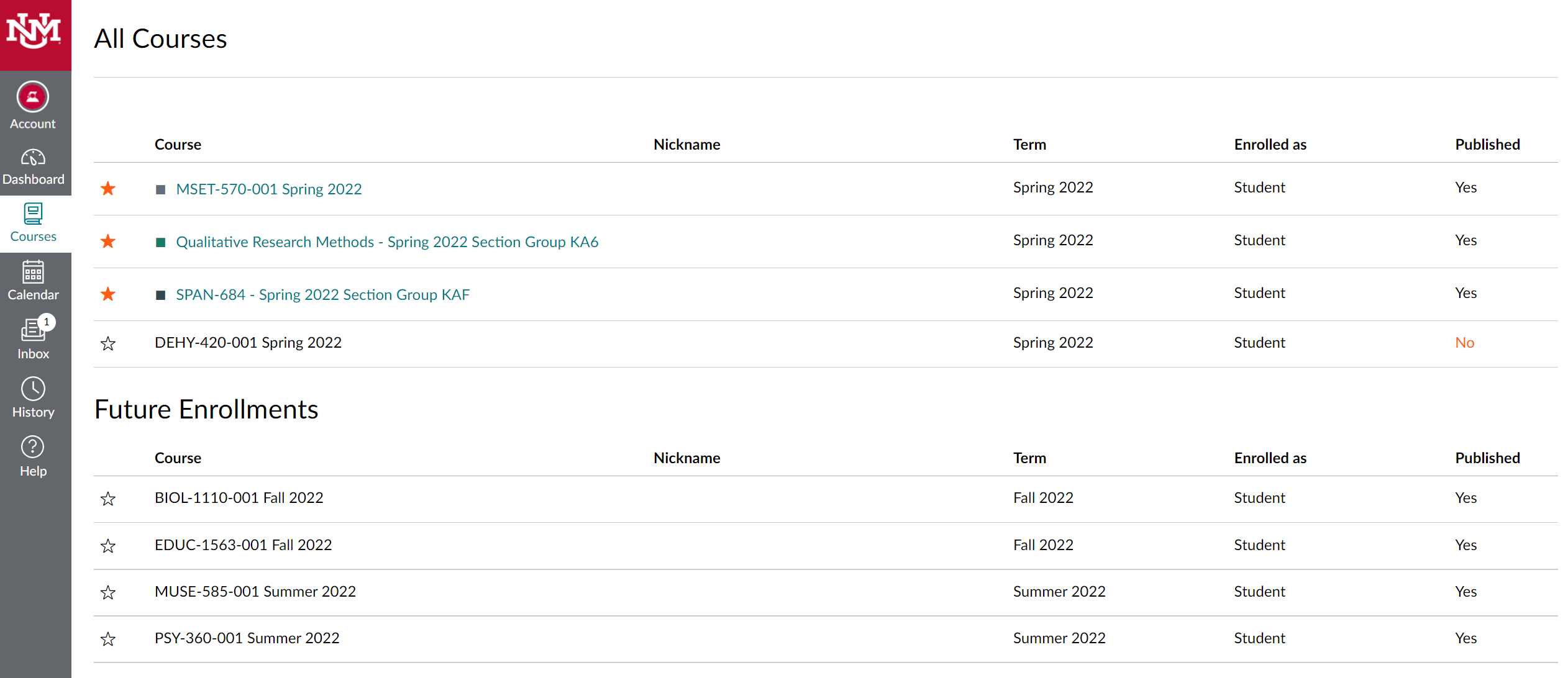 If you do not see your course on the All Courses page, it may be that the course is not using Canvas (yet). There are a few items that govern when you will first see your course listed: 
2) If you have just registered for the course, it can take from a few minutes to 24 hours before it will appear in Canvas.
 Generally though it should show up within a few minutes, except a few times a year when there is a high volume of activity happening in Banner/LoboWeb. 
3) If you are not sure if your course is using Canvas, consult the course listing in the
LoboWeb schedule of classes
. Once you look up the course and section, check
Instructional Method
on the section listing. If the instructional method includes any of the following, the course
will
be in Canvas:
Web Enhanced, Hybrid, Online,
or
Accelerated Online Programs
. If the instructional method does not include any of these, or if there is no instructional method listed, then the course is not using Canvas currently, and you will not see it listed when you log in to Canvas. Some instructors may not want to use Canvas or may elect to use it later in the semester. Contact your instructor to find out more.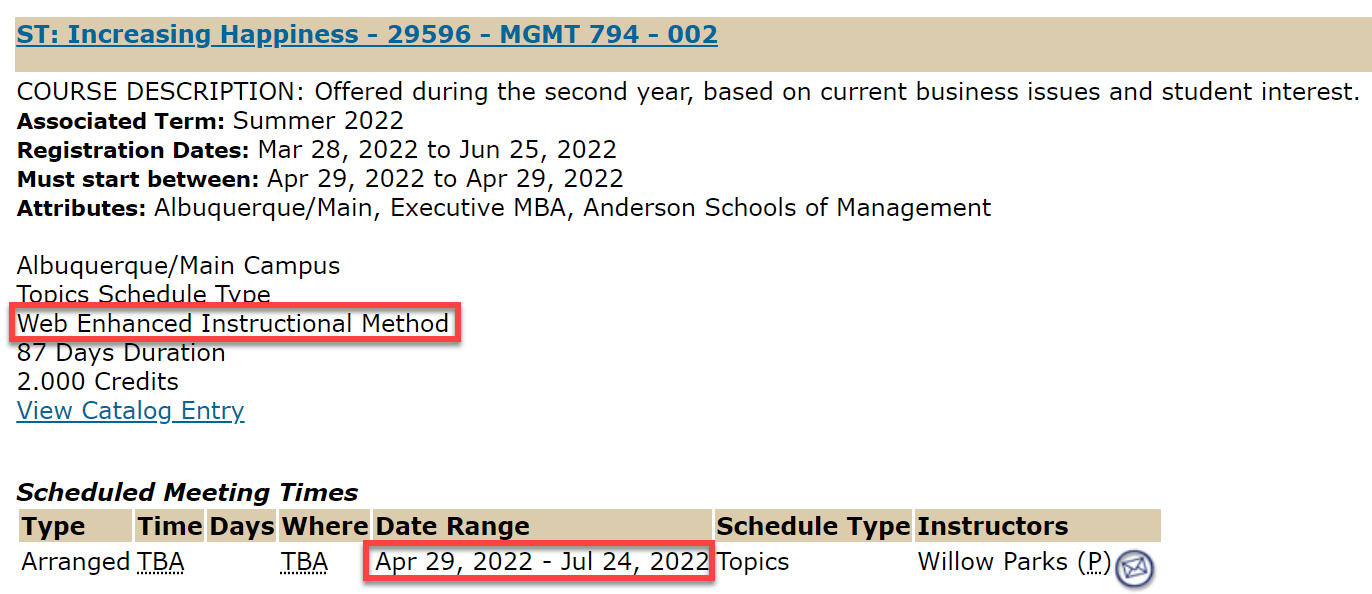 If the current semester has already started and you still do not see a course that you are officially registered for that is using Canvas, please contact UNM Canvas Support by clicking the Help >  UNM Canvas Support in the left global navigation menu or by calling 505-277-0857. Please provide the course information (e.g. ENGL-101-001) for the course(s) you are missing. 
 
Canvas courses are normally accessible to students for two weeks beyond the course end date.