Launching and Linking MyLab and Mastering
Note: Prior to the semester, instructors must make arrangements through the UNM Bookstore in order for Pearson MyLab and Mastering to work.
If you have previously registered for a Pearson Revel course, that Login/Password will not work with MyLab and Mastering. You will need to create a new account when enrolling in MyLab materials. In the registration screens, create a NEW username and password (you can keep your UNM email on your profile). If you get a warning that you already have an account, bypass this by erasing anything in the username field and entering a new one.
1. Click on the RedShelf Course Materials link in the Course Menu.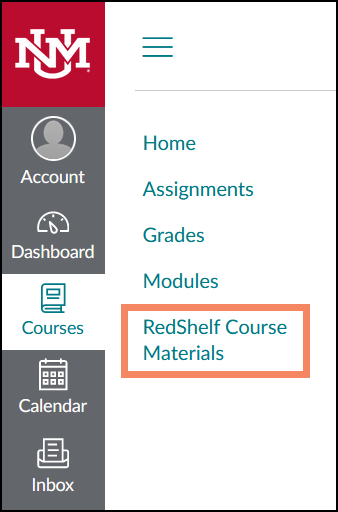 2. Select your MyLab and Mastering Content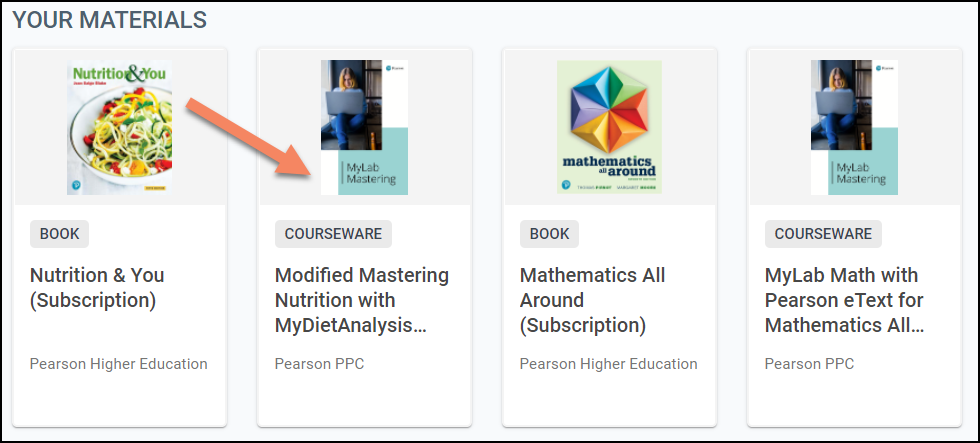 3. Click Access Courseware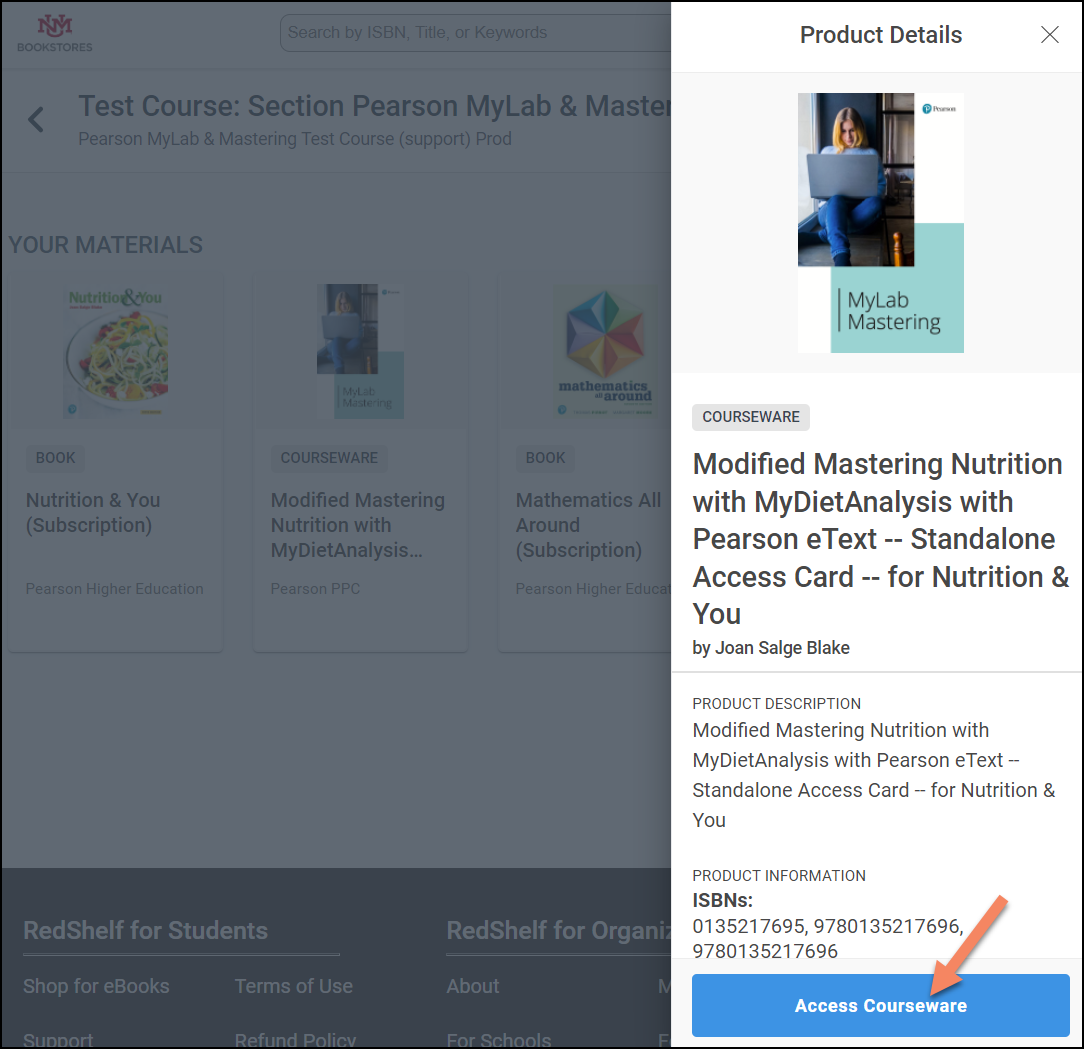 4. Link your existing Pearson account, then click "Continue".