Launching Revel and Linking Accounts
Note: Prior to the semester, instructors must make arrangements through the UNM Bookstore in order for Pearson Revel to work.
1. Click on the RedShelf Course Materials link in the Course Menu.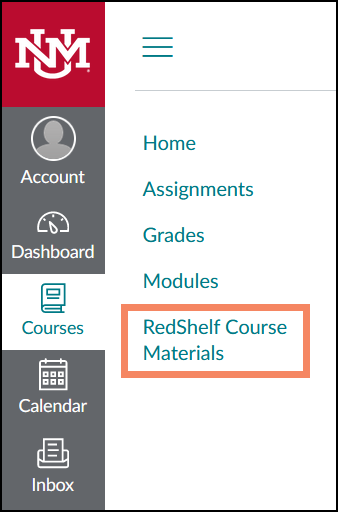 2. Select your Revel Content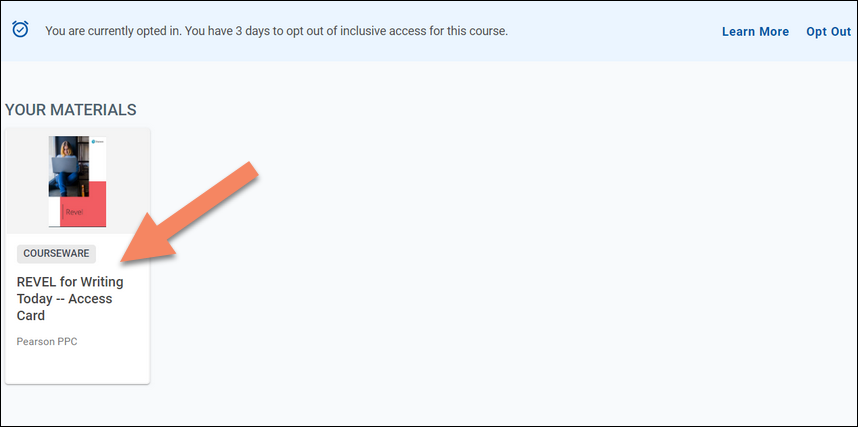 3. Click Access Courseware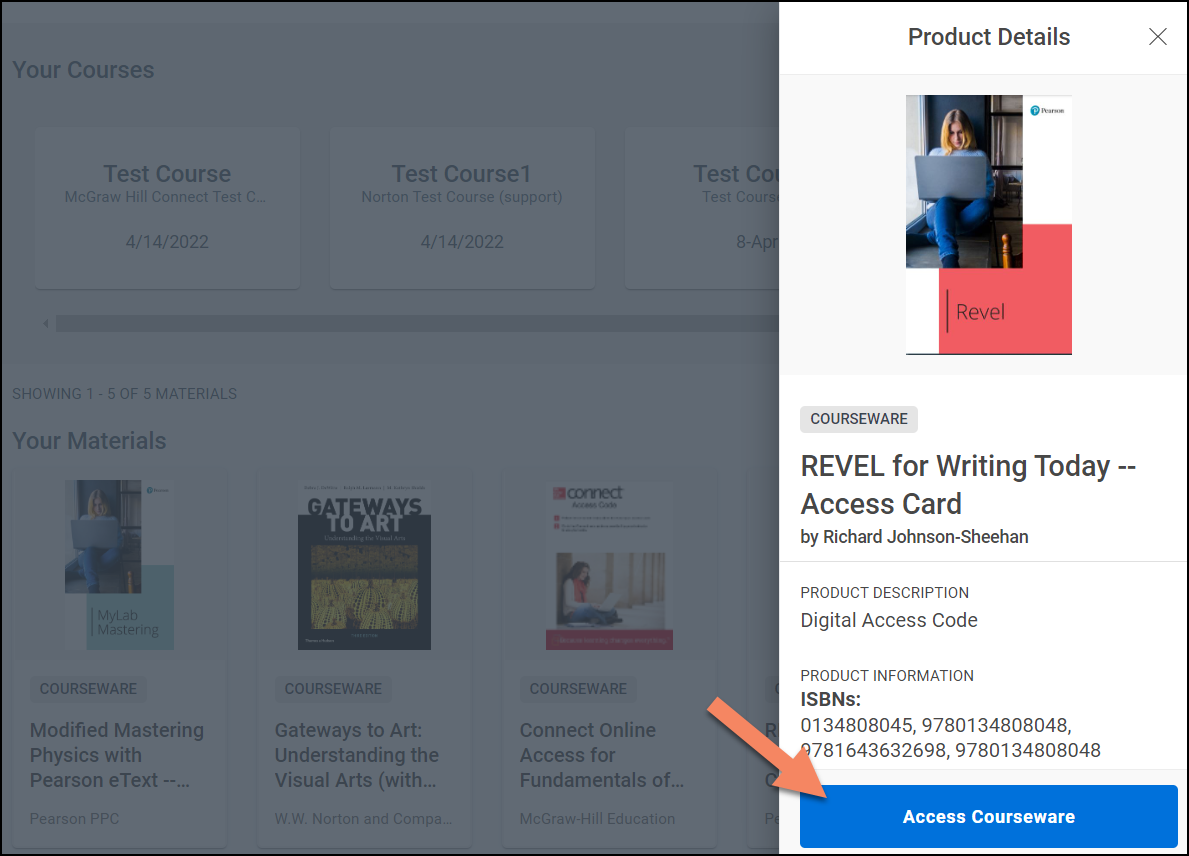 4. Link your existing Pearson account, then click "Continue".