Kaltura – Embed Video in Pages, Announcements, Assignments, or Discussions
Videos uploaded to or created with Kaltura tools can be added to many items in Canvas including: Pages, Announcements, Assignments, Quizzes or Discussions. Typically, anywhere Canvas shows the Rich Content Editor (RCE), a video from Kaltura can be added.
Go to the Canvas item you wish to add a piece of media to.
Note: If this is an existing item, click Edit to access Canvas' Rich Content Editor.

Click Embed Kaltura Media from the Rich Content Editor's (RCE) toolbar.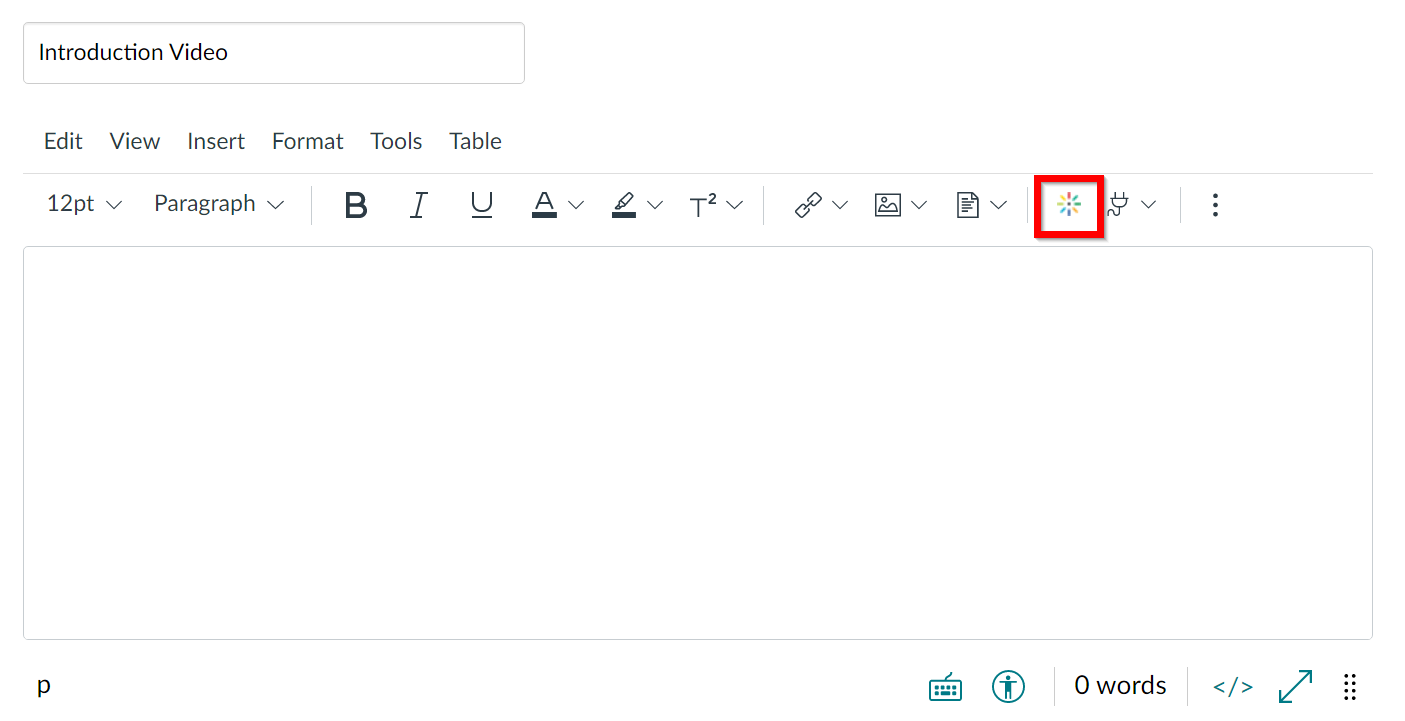 Find piece of media from My Media, the course's Media Gallery, or a Media Gallery playlist.
Note: You may not have any content in the course's Media Gallery or have a playlist to select. See Publish Videos to a Course Media Gallery for additional information.


(Optional) Select the Embed Settings gear to select the size, start and end times, and playback behavior.
Click Embed.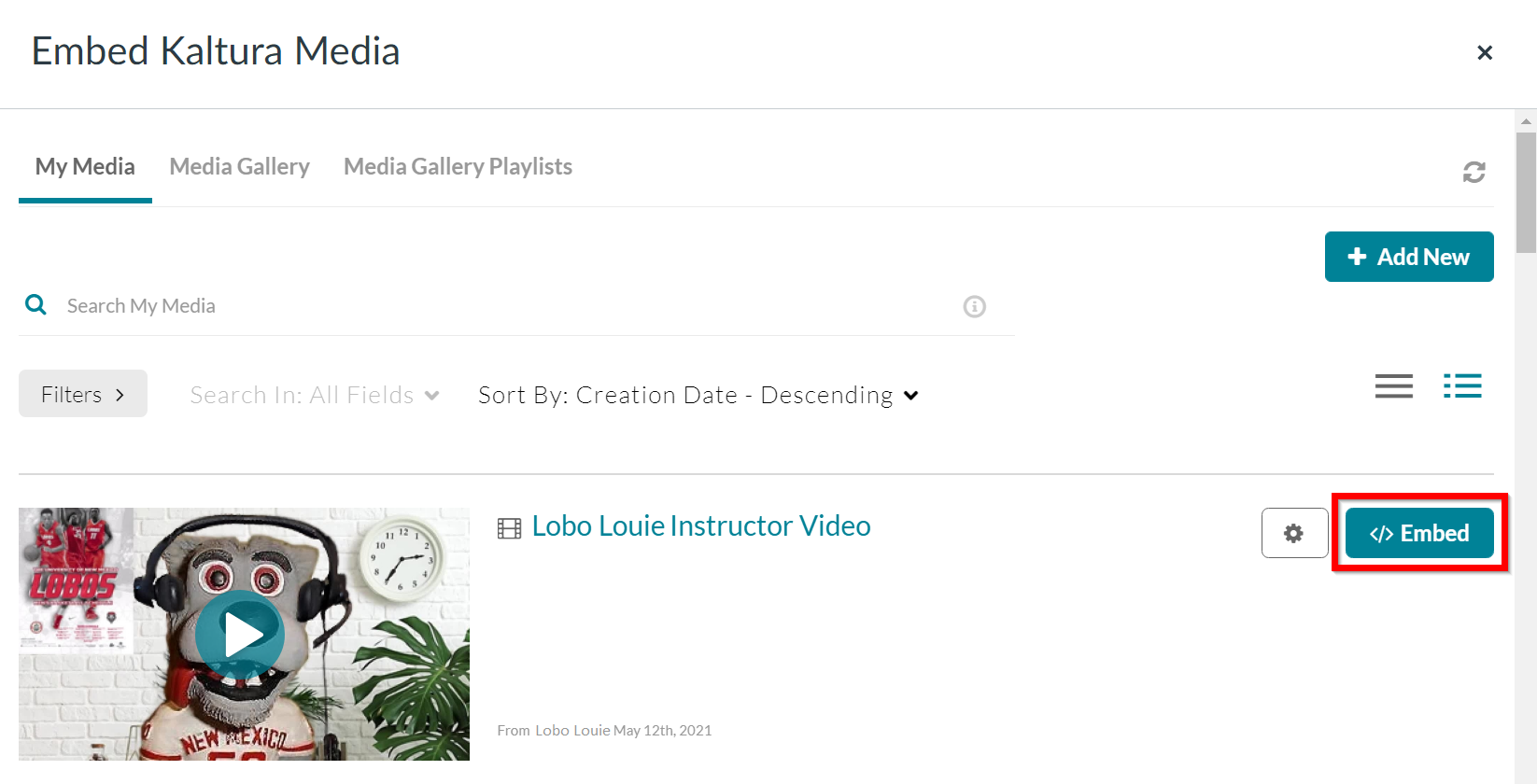 Your selected media should be added to content editor available for preview.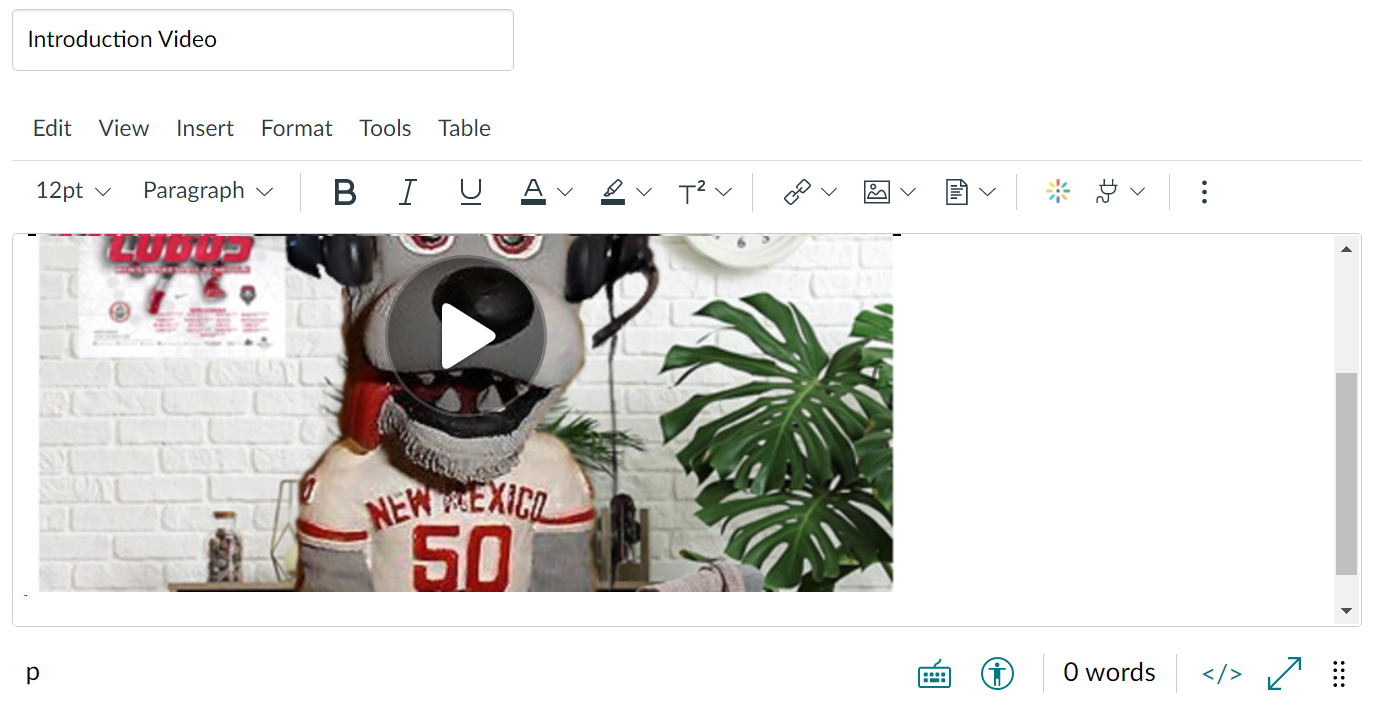 Click Save or Save & Publish.

Relevant Documentation (Instructors) 
Kaltura – Fix Imported Content from Blackboard Learn 
Kaltura – Access My Media 
Kaltura – Upload and Organize Media 
Kaltura – Edit Kaltura Videos 
Kaltura – Create Hotspots 
Kaltura – Chapters and Slides 
Kaltura – Kaltura Capture Desktop Recorder 
Kaltura – Express Capture Recorder 
Kaltura – Embed Video in Pages, Announcements, Assignments,
or Discussions 
Kaltura – Create a Video Assignment for Students 
Kaltura – Add Media Gallery to a Course 
Kaltura – Publish Videos to a Course Media Gallery 
Kaltura – Create or edit a Media Gallery Playlist 
Kaltura – Import a Media Gallery from Another Course 
Kaltura – Use Media Gallery for Student Projects 
Kaltura – Add Collaborators to your Video 
Kaltura – Download your Videos 
Kaltura – Add or Edit Captions on your Videos