How to access your ALEKS materials
Log into Canvas and access your course
Navigate to the Course Menu
If your Instructor has successfully configured your ALEKS material, you should see a link in the Course Navigation Menu that says "ALEKS". Click on the link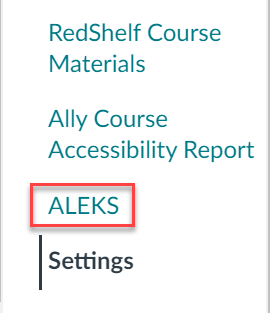 ALEKS utilizes codeless integration with RedShelf, so there should be no need to enter in an access code. Although, you may be prompted to pair an existing ALEKS account or create a new one.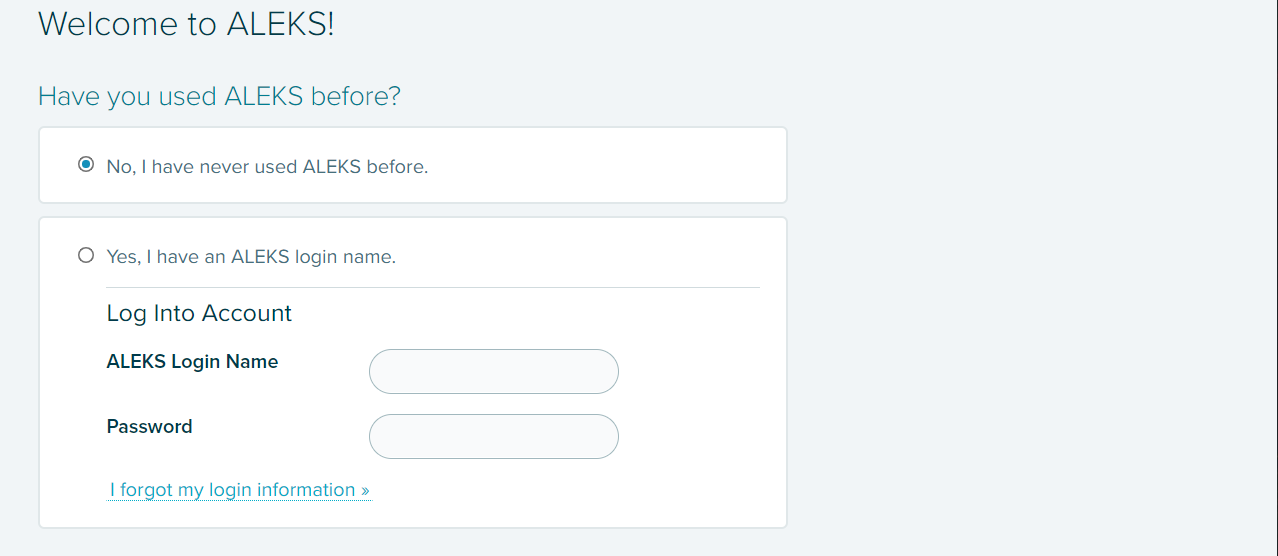 Once your account has been paired, you should see the following: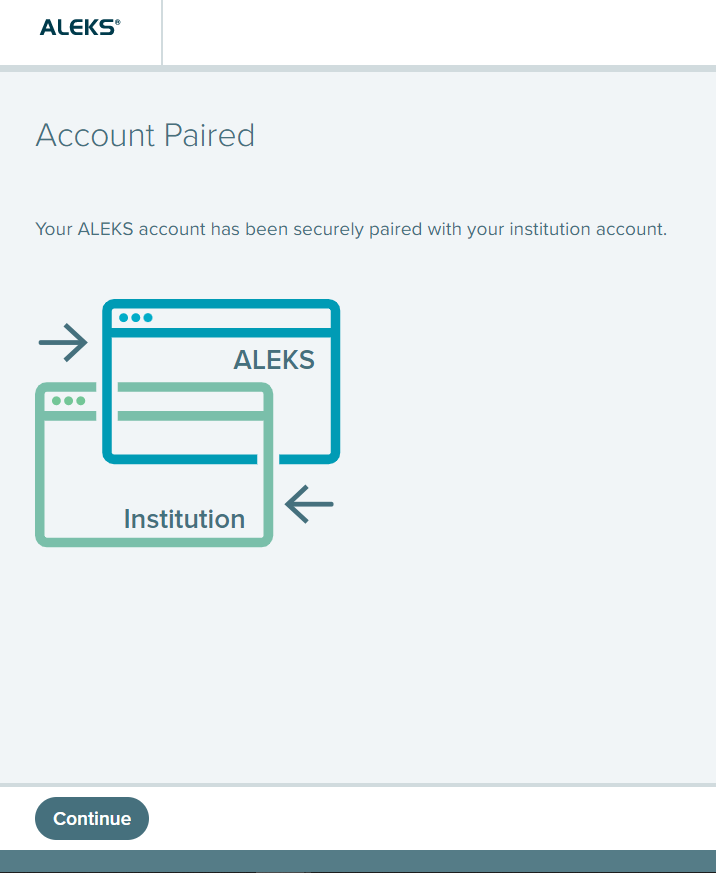 You should now see your ALEKS Dashboard and be prompted with some instructions on how to access your course.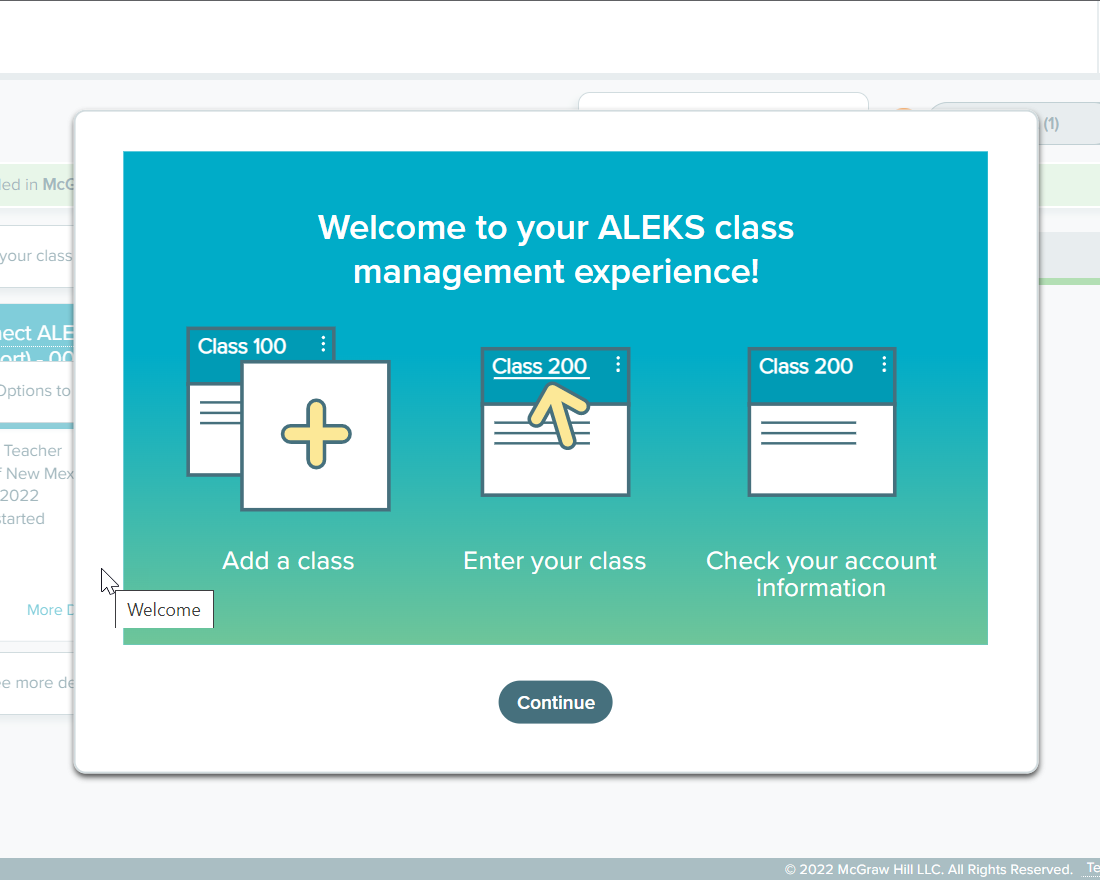 Finally, click on the course card that has the name of your course to enter it.
For a video walkthrough on the steps listed above, please see the First Day of Class resource.