Kaltura – Upload Media
Users can upload many common media file types associated with images, audio, and video to their My Media repository. To get started, access My Media for your account: 
Log in to canvas.unm.edu.

In the Global Navigation, Click 

Account > My Media

.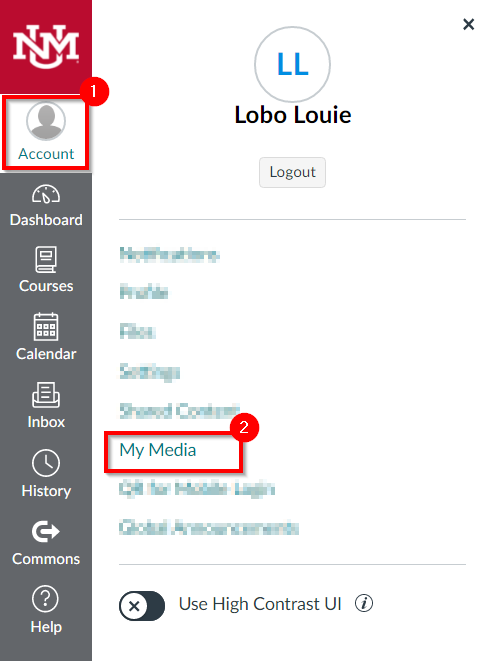 Note: If you are accessing Kaltura for the first time inside of Canvas, you may be asked to Authorize the Kaltura Tools in your account.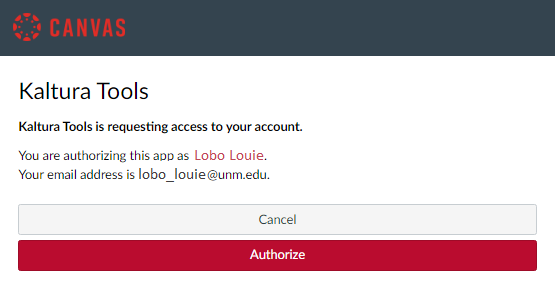 Your My Media repository will load.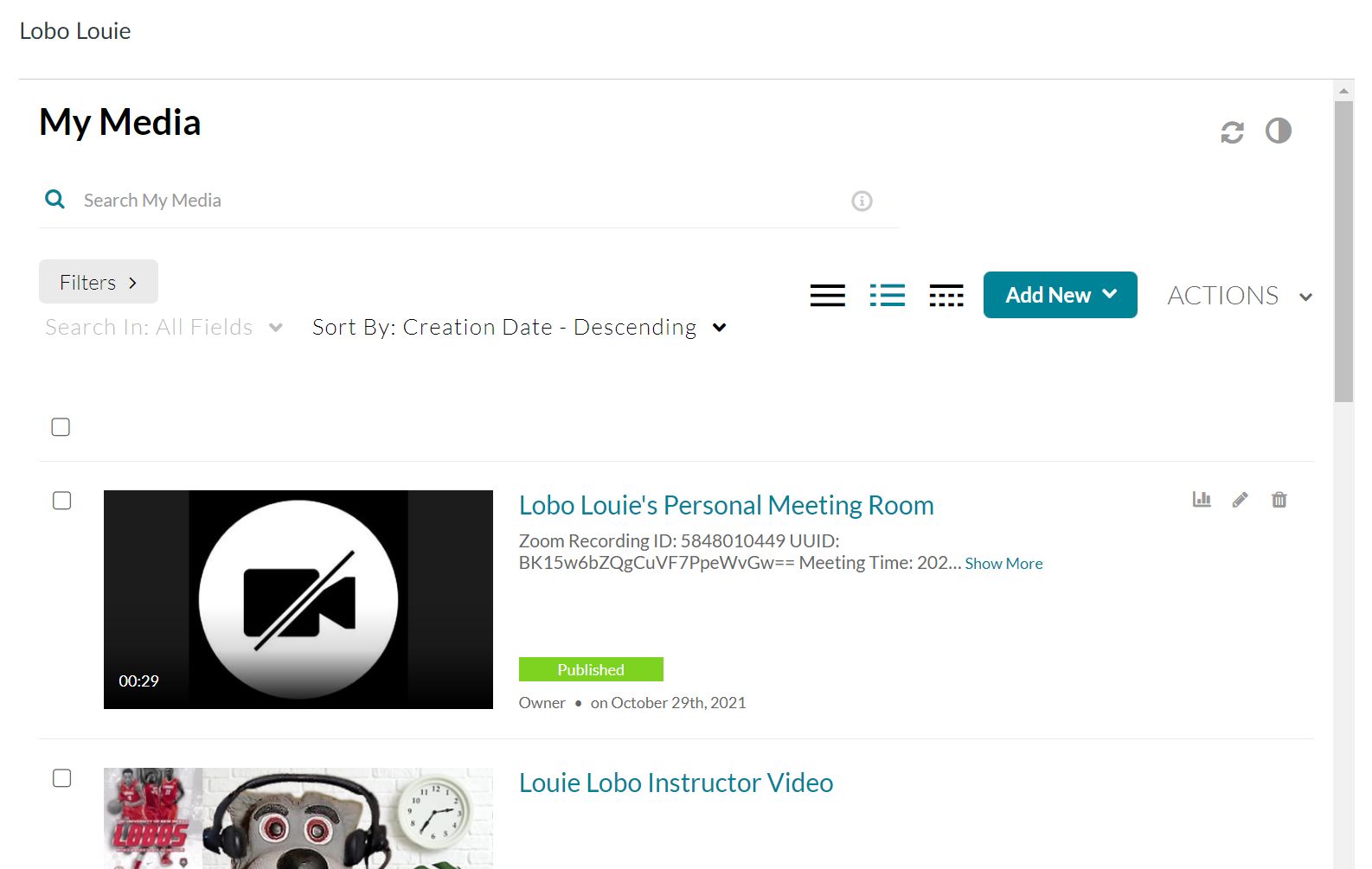 From My Media, click 

Add New > Media Upload

.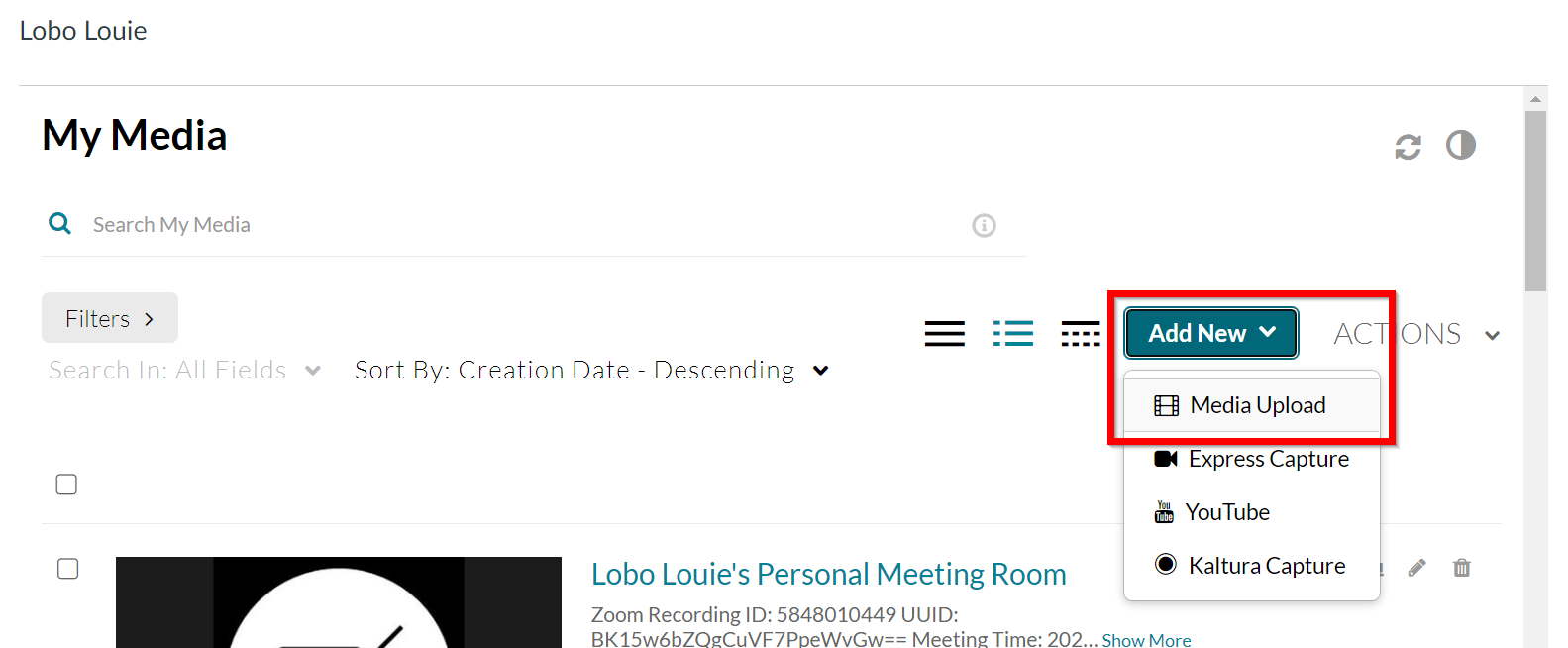 The Upload Media screen will open. Drag and drop a file or click 

Choose a file to upload

.
 Select the desired file and click 

Open

.


The upload will begin to process.

 (Optional) Change the name, add a description, and tags to better organize your content.

Click 

Save

.

(Optional) If you are adding this content to a course's 

Media Gallery

, next to Publishing Status select 

Publish

, place a checkmark next to the course's name, and click 

Save

. 

 

(Optional) Scroll to the bottom of the page and 

repeat steps 5-10 

for additional uploads.

 

Click 

Go To Media 

to view the entry or 

Go To My Media

 to be taken back to your My Media repository. 

 
Note: Your entry may not be immediately viewable for playback. Entries are processed into a variety of formats to deliver them across a range of internet speeds and can take some time to be converted. 
Relevant Documentation (Students) 
Kaltura – Access My Media 
Kaltura – Upload Media 
Kaltura – Kaltura Capture Desktop Recorder 
Kaltura – Express Capture Recorder 
Kaltura – Embed Video in Discussions 
Kaltura – Submit a Video Assignment 
Kaltura – Use Media Gallery for Student Projects