Accessibility Resources
Accessibility within Canvas
Ensuring an accessible and pleasant experience to all users, regardless of disability, is a key element of Canvas software. The Canvas platform was built using the most modern HTML and CSS technologies, and is committed to W3C's Web Accessibility Initiative and Section 508 guidelines.
Ally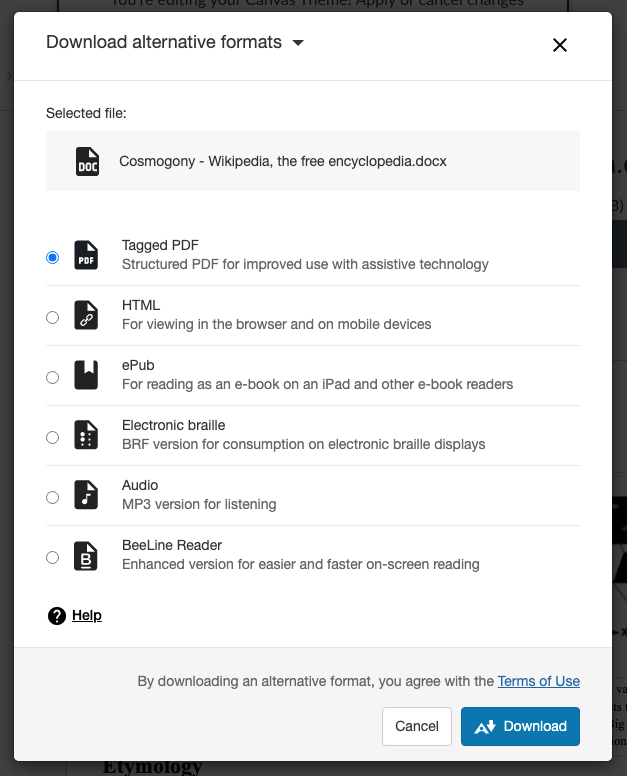 With Ally, you can click the Alternative Formats icon (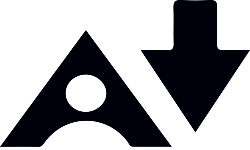 ) to download different formats of common file types (e.g., PDFs, Word, PowerPoint, HTML). This benefits all your students because it provides formats that are appropriate for a range of devices and needs (structured PDF for assistive devices, HTML and ePub for mobile devices, MP3 for audio, electronic braille for braille readers, etc.). For more information about how students can access alternative formats, consult Viewing Content – Alternative Formats.
Campus resources for students with a disability

If you are a student with a disability who is having problems with any of the content delivered through UNM Canvas, you should contact your instructor and the UNM Accessibility Resource Center. Your instructor may be able to provide you with a more accessible version of the information or make other accessibility accommodations. Resource Center staff can help both of you determine the best format.  As a student, it is your right to request such accommodations to help better support your learning.

Helpful Links:
How do I enable the high contrast user interface as a student?