How to Enable Cengage in your Canvas Course
The information below covers the steps neccessary to set up Cengage in your course.
INSTRUCTORS: Before you begin:
If you are using Inclusive Access, you must have made prior arrangements with the UNM Main Campus Bookstore to utilize the Cengage materials.

This setup should be done prior to your course opening to students in Canvas, so that they have time to access the materials (work out any technical issues), and if they choose to do so, time to opt-out before the opt-out period has ended.

 To enable Cengage, you will first want to follow the instructions to set up RedShelf in your course. 
After RedShelf has been configured, click on Settings in your Course Navigation Menu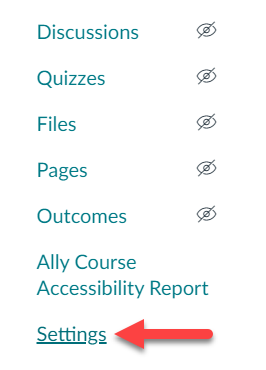 Click on Navigation, and drag the Cengage tool from the Hidden section to the Course menu section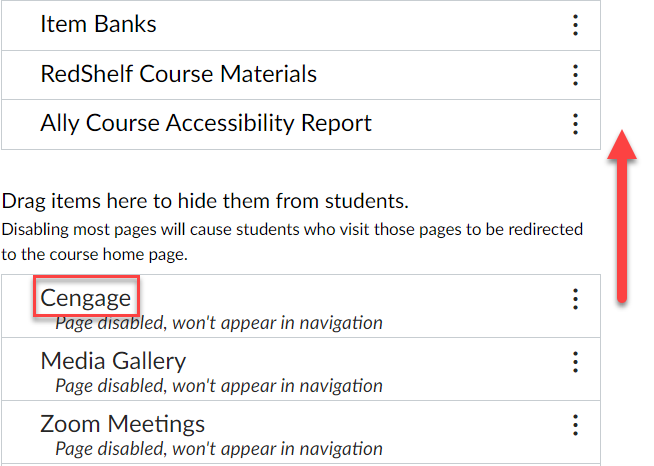 Click Save.
The Cengage tool should now appear in the Course menu.
For more information on how to link your Cengage material to your Canvas Course, see "How to link Cengage with your Canvas Course and deploy activities".