How to Add RedShelf to a Course in UNM Canvas
1. From inside the course click Settings on the bottom of the course menu.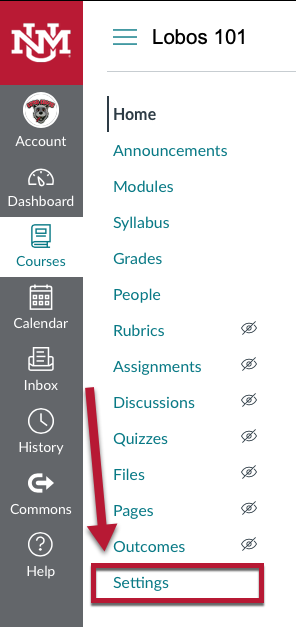 2. Click the Navigation tab at the top of the Settings page.

3. Drag RedShelf Course Materials up to the visible course navigation area and then click Save.