Respondus LockDown Browser Settings
If you are not already looking at your list of
Tests
in the
Respondus LockDown Browser Dashboard
, from the Course Menu in your Canvas course
,
select
Respondus Lockdown Browser
. Scroll to the bottom and click
Continue to LockDown Browser
.
1.
To enable Respondus for a test, click the down arrow to the left of the title, and select "Settings."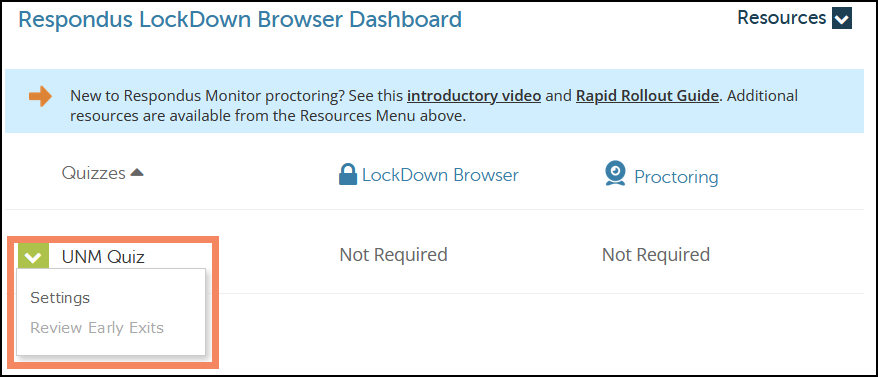 2.
To use...
a. ONLY LockDown Browser, select "Require Respondus LockDown Browser for this exam"
b. BOTH LockDown Browser and Monitor, select both options
i. "Require Respondus LockDown Browser for this exam" and
ii. "Require Respondus Monitor for this exam."
3.
Select your settings under either section depending on what tool you selected (LockDown Browser and Monitor).
A few things to note…
The "Password to access exam (optional)" setting under LockDown Browser Settings> Password Settings will only appear for Classic Quizzes and should only be used if you plan to allow students to go to a testing center or proctored setting with a third-party present that will enter the password. If you want to add a password for New Quizzes you must set that up in the New Quiz settings.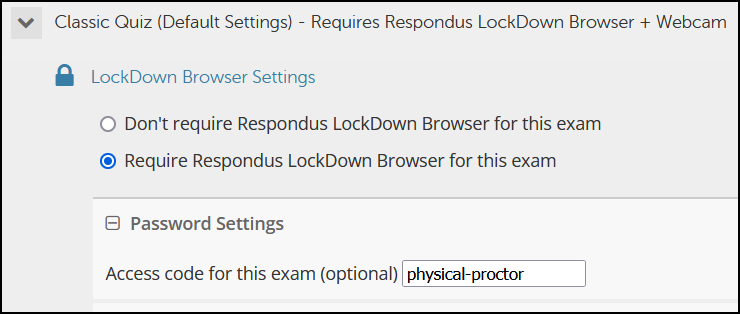 Please review the "explain" links for additional information about each setting.
If using Monitor, only select the options in the Startup Sequence that you require. Edit any text you would like to customize.
For additional information, please see the Respondus Quickstart Guide.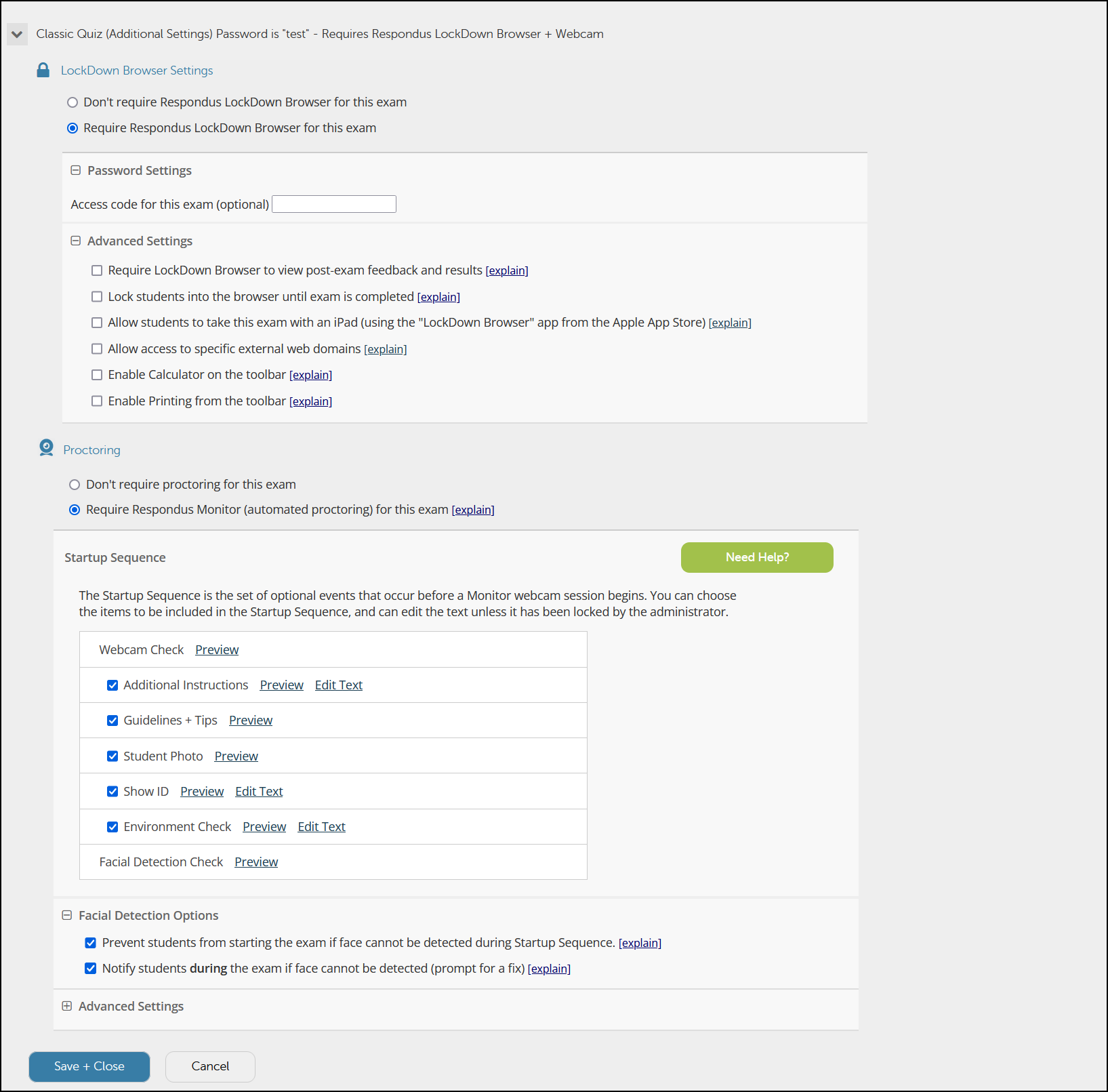 4.
When finished, click
Save + Close.
" The
Dashboard
will load, and you will see "Required" for any tool you selected. You will also notice that it changed the name of your test depending on the tool selected:
a.
"(**WebCam**)"
for
Monitor
, and
b.
"- Requires Respondus LockDown Browser"
for the
LockDown Browser
.