How to Sync your ALEKS Gradebook to Canvas
After you have followed the steps to enable ALEKS and pair your course in Canvas, you can set up your ALEKS Gradebook for automatic grade synchronization to your Canvas Gradebook. See the instructions below for more information.
 

Click on the ALEKS link in your Course Menu

 

Once the ALEKS course loads, click on the Gradebook tab

 

Check the box to "Automatically synchronize ALEKS grades with your LMS gradebook.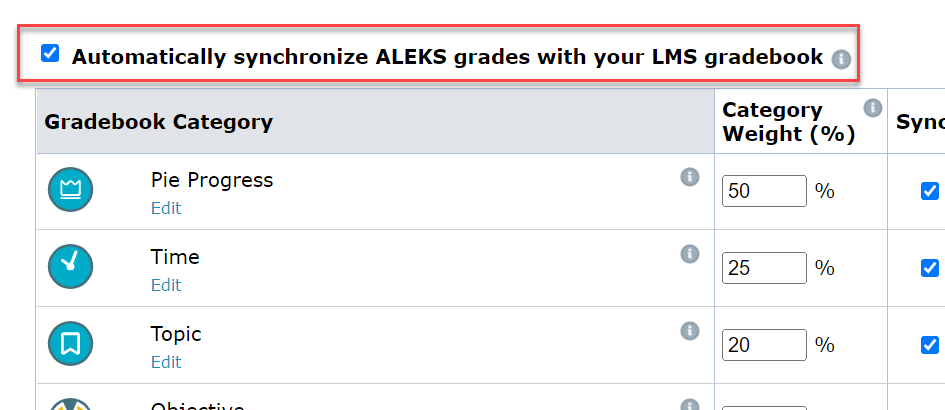 Once enabled, you can choose to select individual categories for synchronization.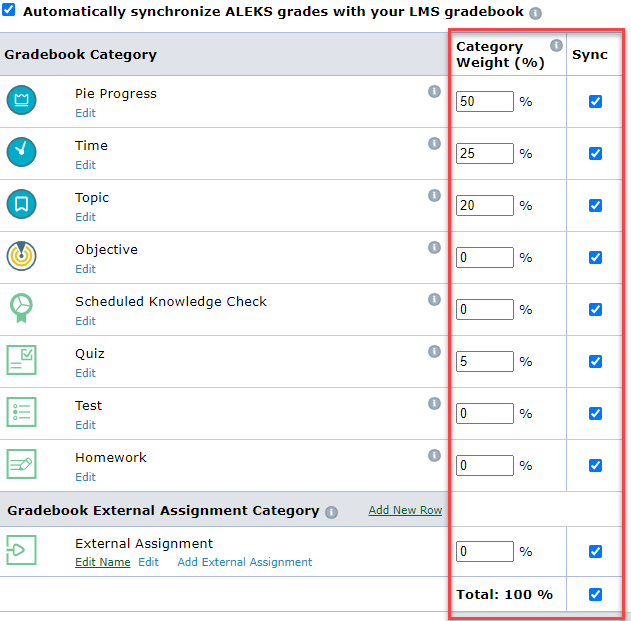 Click on Save at the bottom of the page. Your ALEKS gradebook will now synchronize with your Canvas gradebook based on the criteria you selected.