How to Enable ALEKS and pair your course in Canvas
INSTRUCTORS: Before you begin: 
If you are using Inclusive Access, you must have made prior arrangements with the UNM Main Campus Bookstore to utilize your ALEKS materials.




This setup should be done prior to your course opening to students in Canvas so that students have time to access the materials (work out any technical issues), and if they choose to do so, time to opt-out before the opt-out period has ended.
You will first want to follow the instructions to set up

RedShelf

in your course.

 

Once

RedShelf

has been configured, click on Settings in the Course Navigation Menu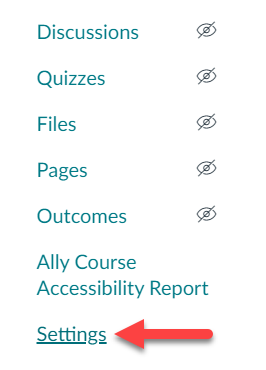 Click on Navigation, and drag the ALEKS tool from the Hidden section to the Course menu section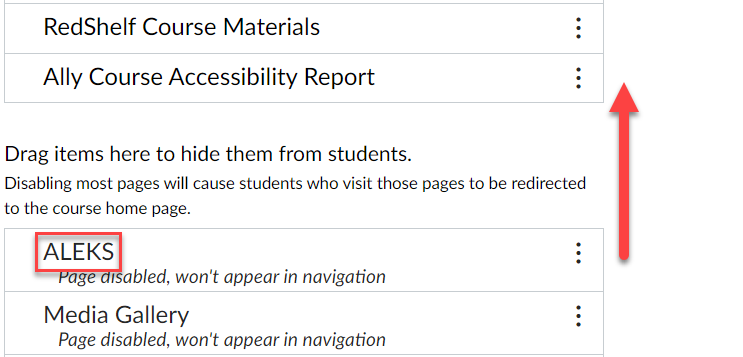 Click Save

The ALEKS tool should now appear in the Course menu.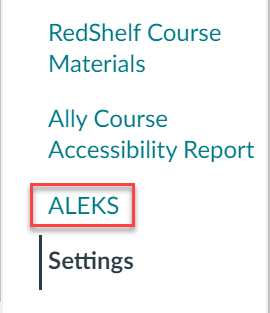 Linking your Account
Click on the ALEKS link in the course menu
You will either be redirected to ALEKS automatically or see a screen displaying "Launching ALEKS in New Window." If you see the "Launching ALEKS in New Window" screen, click to open ALEKS.
Select either No, I am new to ALEKS or Yes, I want to use my existing ALEKS account, then select Continue.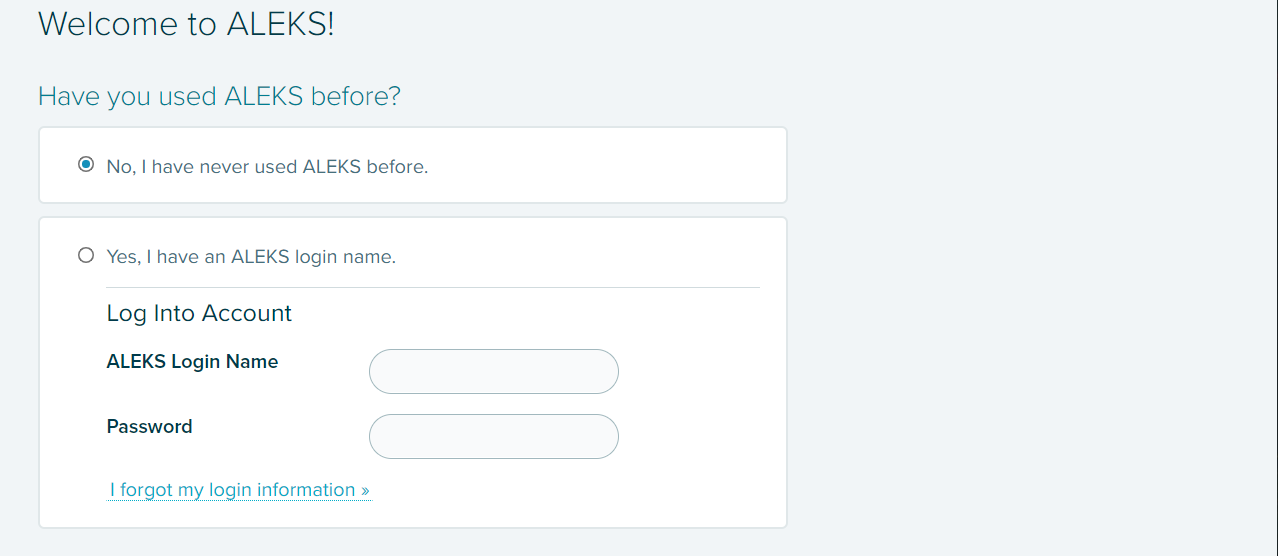 Agree to the Terms of Use and click Continue to finalize the accounts pairing process. You shoud see the following message: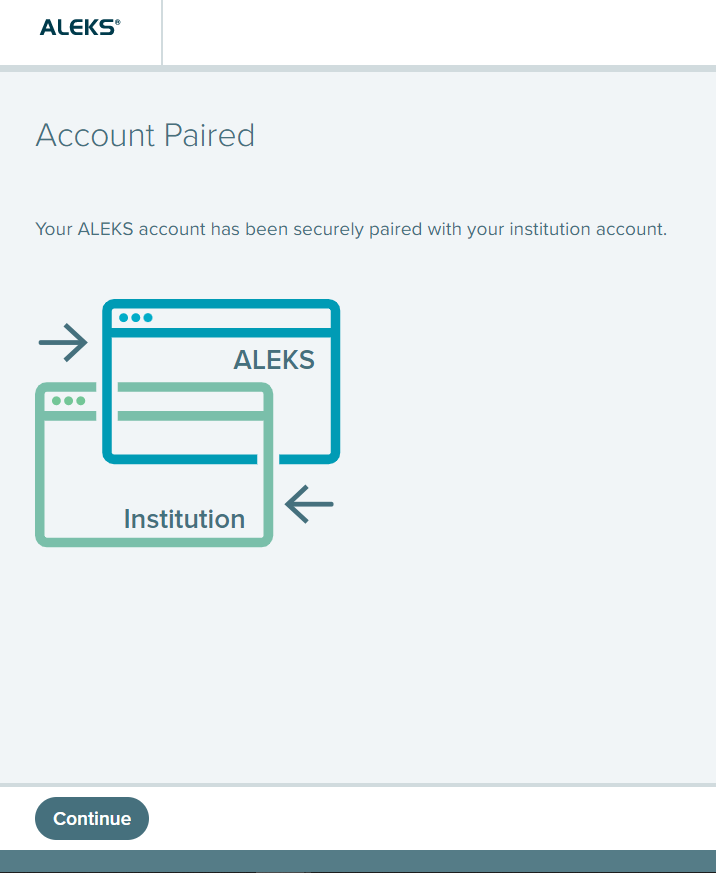 Linking an ALEKS course
After pairing your account, you will be prompted to either create an ALEKS course or pair an existing one. Choose the most applicable option and follow the instructions.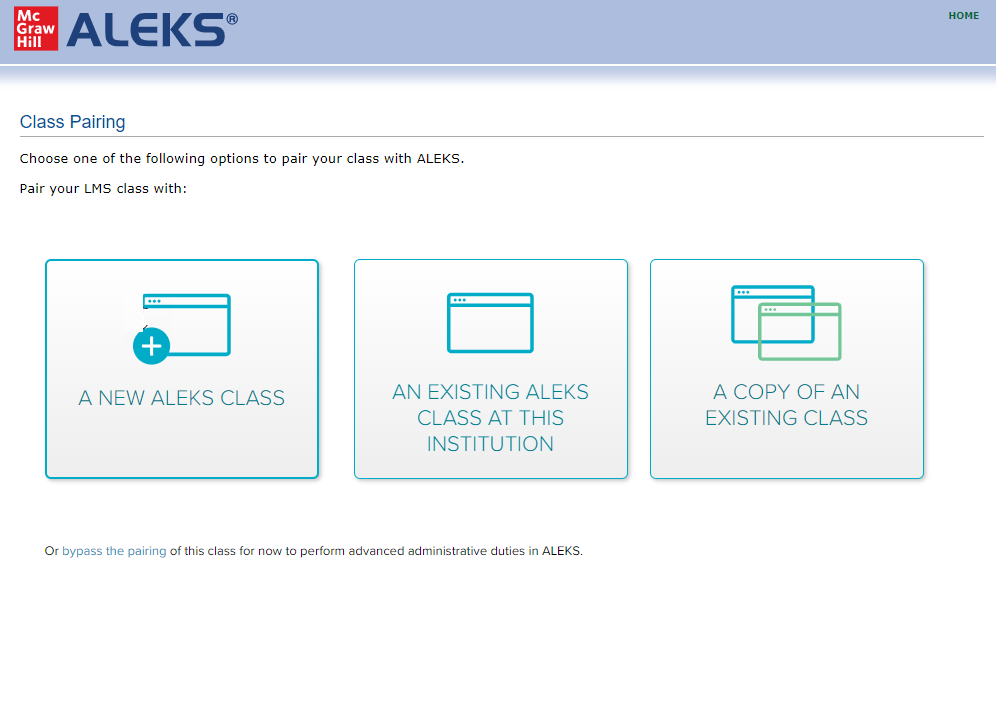 a. Selecting A new ALEKS class – Will take you into ALEKS' class creation process where you will select your ALEKS course product, textbook, and set your Start and End dates. Complete all the required fields and create your course. You should then see one last notification informing you that your course has been paired with Canvas.  
b. Selecting A copy of an existing class – You will be prompted to submit the ALEKS class code of a publicly visible ALEKS.
Once the course has been created and paired, The ALEKS link will serve as a direct link for students and instructors to access the ALEKS course.