Zoom Recordings and UNM Canvas
Recordings that feature interactions with students should not be shared using Zoom's share feature because it creates an unprotected weblink that can be freely distributed, posing a potentially serious threat to student privacy. Instead, link those session recordings inside your UNM Canvas course. To facilitate this practice, UNM Zoom meetings you record to the cloud automatically upload to your (the meeting host's) Kaltura My Media tool. From My Media, you can edit and securely share recordings with your students. If you are not seeing your Zoom cloud recording in My Media, please refer to Troubleshooting & FAQ - "Missing Recordings." If you would like to share a local Zoom recording, one created by selecting "Record on this computer," see Manually Upload a Zoom Recording.
Files in My Media are account specific. The files in one person's My Media list are not visible in the My Media account for another person until they are linked in a course, shared via a discussion post, etc., or edited to add a collaborator. The instructions below explain how to add a recording from My Media. Zoom cloud recordings are only visible to the meeting scheduler's My Media. To share with your course assistants, edit the entry to add them as a collaborator. See 
Kaltura – Add Collaborators to your Video.

Share a Zoom Meeting recording in a UNM Canvas Course
Zoom Recordings can be made available to students in two different ways.  One strategy is to create a link for each one.  This option creates a thumbnail of the video, lets you add comments, give it a context-specific title, and arrange it as a specific line item on a content page or in a module.  The other strategy is to offer them all in one place by using a tool called the Media Gallery. The Media Gallery is designed as a central repository for video content you wish to share with your class.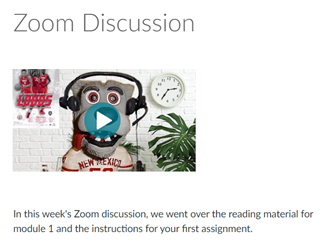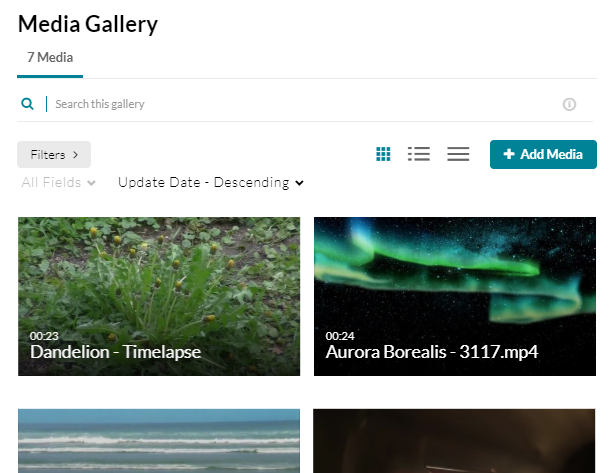 Link videos individually 
Go to the Canvas item you wish to add your Zoom recording to.
Note: If this is an existing item, click Edit to access Canvas' Rich Content Editor. You can add Zoom recordings to Pages, Announcements, Assignments, or Discussion Posts, typically, anywhere Canvas shows the Rich Content Editor, a Zoom recording can be added.
Click Embed Kaltura Media from the Rich Content Editor's (RCE) toolbar.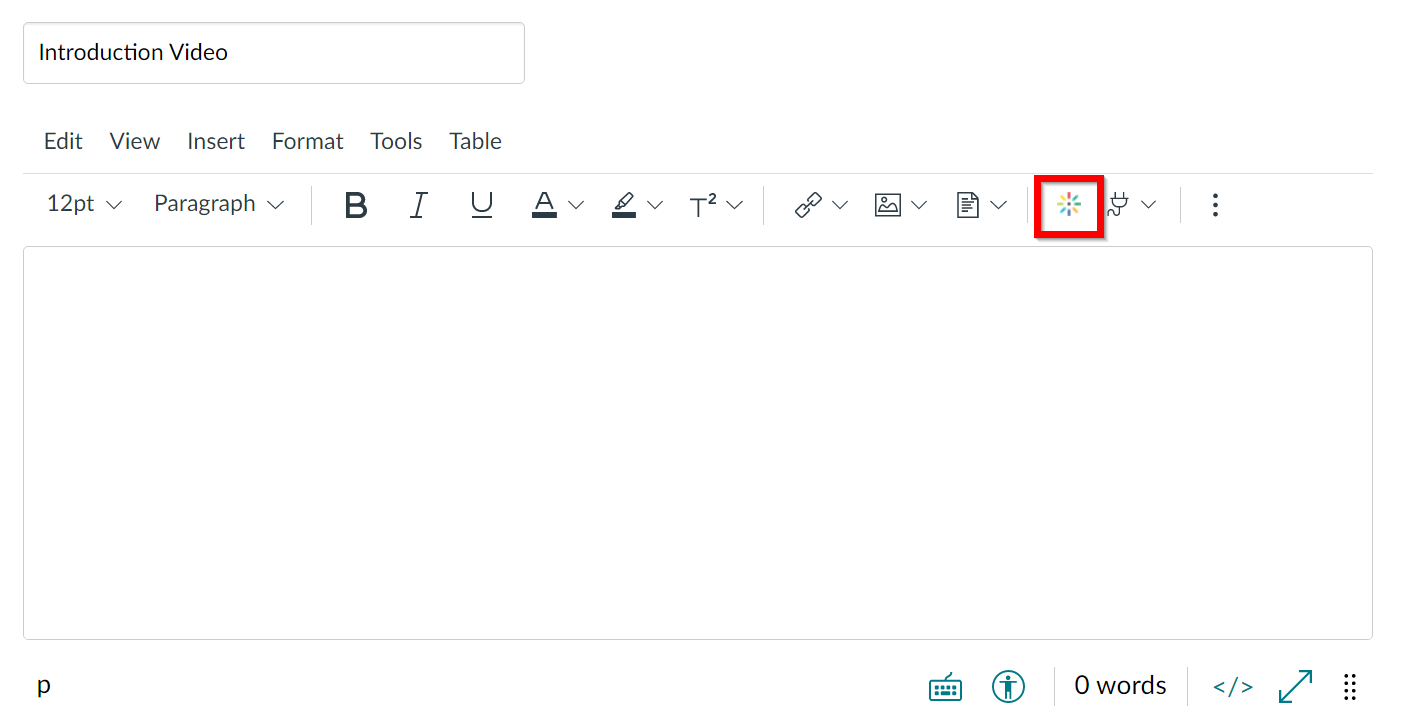 Find the Zoom recording from My Media.
Note: You can use the search term 'Zoom Recording ID' to quickly search your My Media repository for Zoom recordings, and use Sort By 'Creation Date – Descending' to quickly find the recording you wish to link.
(Optional) Select the Embed Settings gear to select the size, start and end times, and playback behavior.
Click Embed.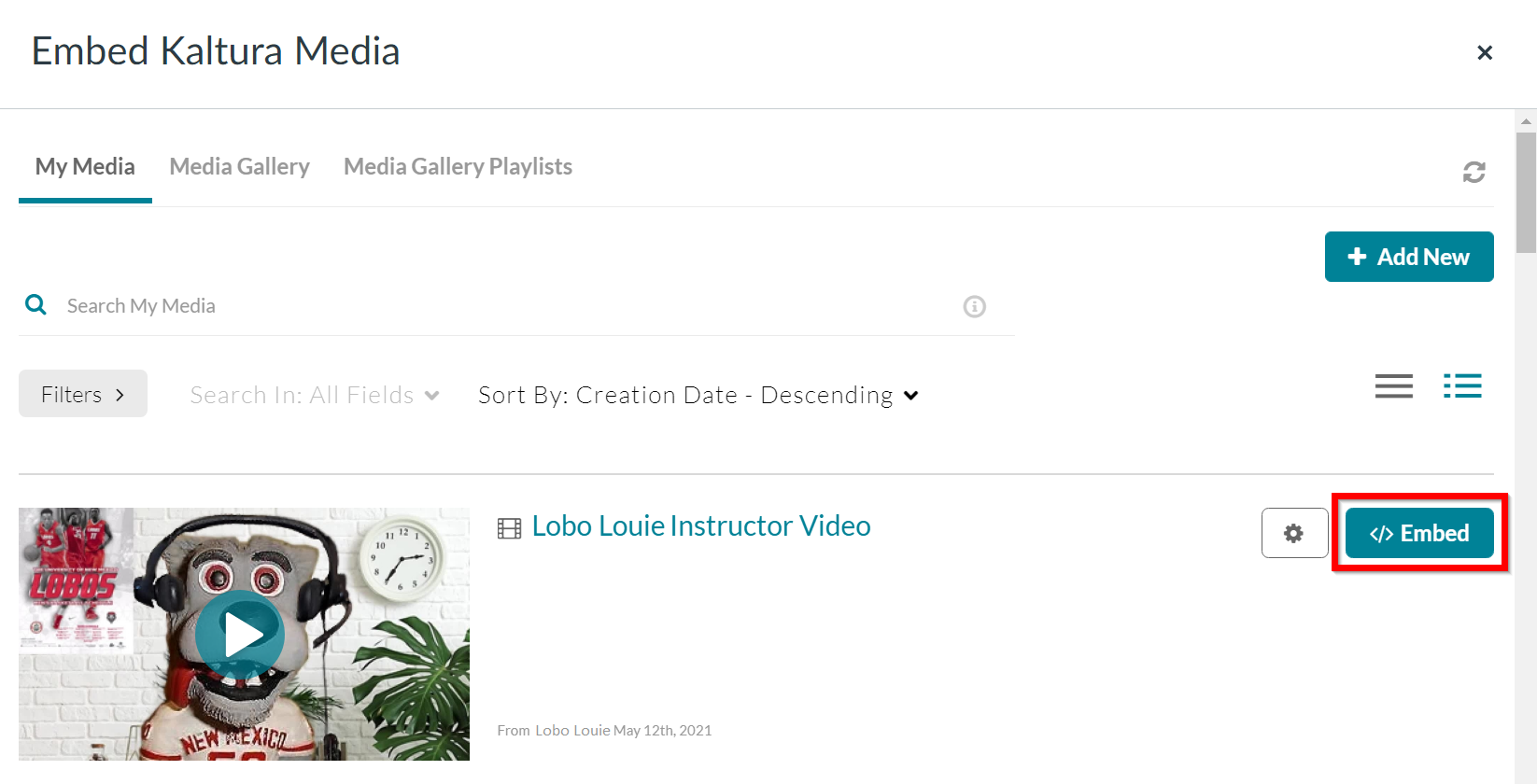 Your selected Zoom recording should be added to content editor available for preview.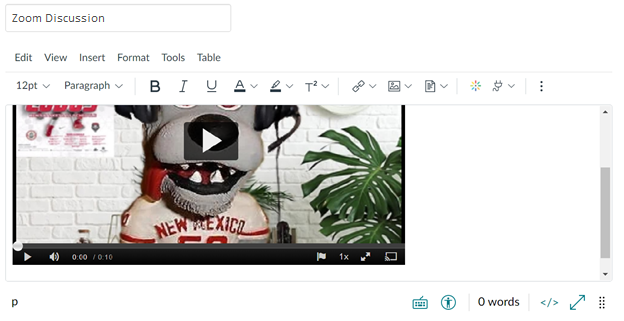 Click Save or Save & Publish.

Publish videos to the Media Gallery
To share videos from your My Media repository with students using the Media Gallery, you will need to be sure the tool is visible in your Course Navigation.  Once that is done, you can populate it with videos by selecting Publish from My Media.


Make the Media Gallery Tool Visible in the Course Navigation:
Navigate to the appropriate Canvas course.
In the course navigation, click Settings.
Click the Navigation tab.
Drag 'Media Gallery' into the visible items where you would like it to appear.
Click Save.
Add Zoom Recordings to the Media Gallery
Once the Media Gallery tool is visible to your course, you can add files by using the Publish command.
Click the tool link for Media Gallery.

The Media Gallery will open. Click the Add Media button.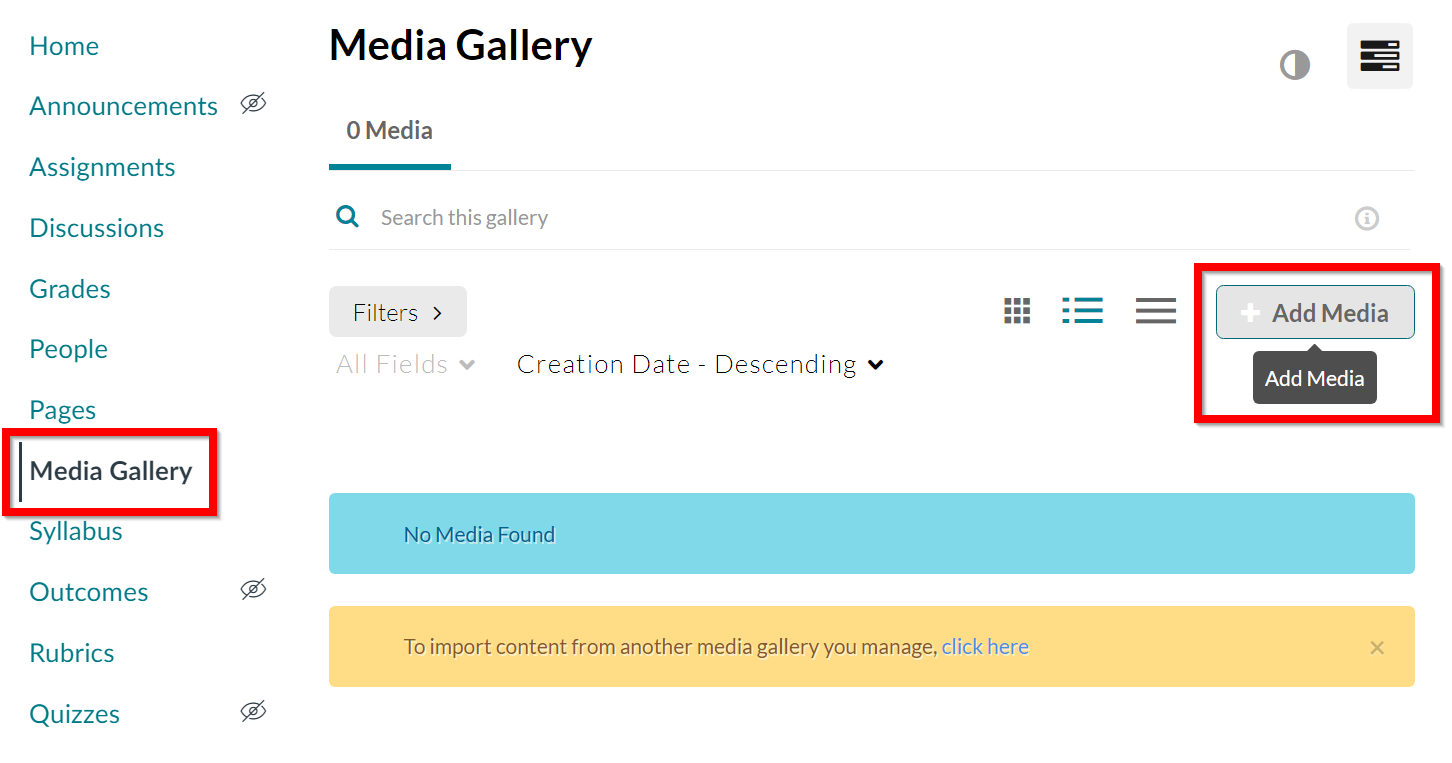 The My Media screen will open. Click the checkboxes to select the desired Zoom Recordings.
Click Publish. 
Note: To unpublish an entry, while on the gallery page, click the three dots on the bottom right corner of the thumbnail.  This will reveal a small "x" on the left corner. Confirm on the dialog box that opens.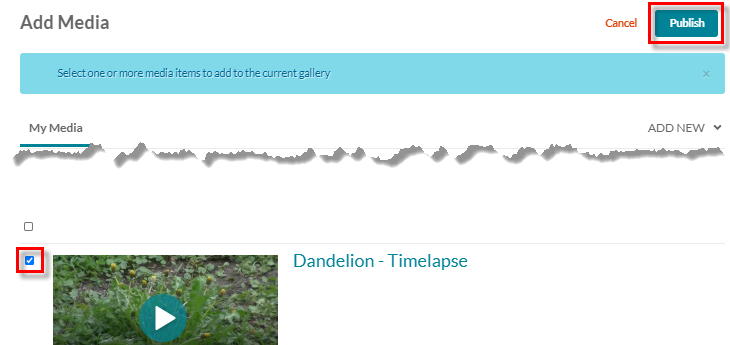 This is what the Media Gallery looks like with new item.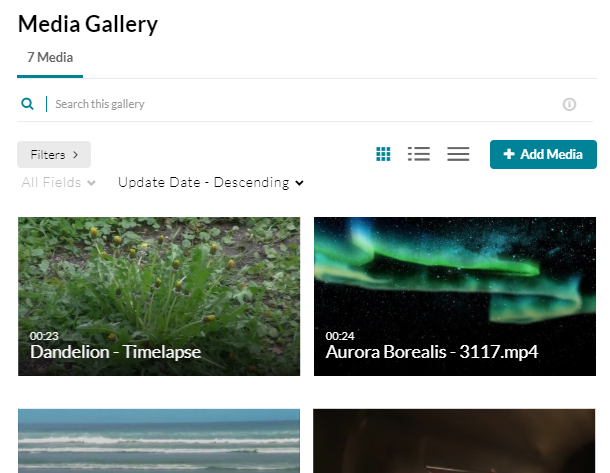 Relevant Documentation (Instructors):
Zoom - How to Make the Zoom Meeting Tool Visible in a Canvas Course
Zoom - Scheduling Zoom Meetings in UNM Canvas
Zoom - Calendaring
Zoom - Edit or Delete a Zoom meeting
Zoom - Start a Zoom meeting from UNM Canvas
Zoom - Hosting a Zoom Meeting (meeting controls, polling,
breakout and waiting rooms)
Zoom - Recordings and UNM Canvas
Zoom - Manually Upload a recording from your local computer
Zoom - Troubleshooting & FAQ